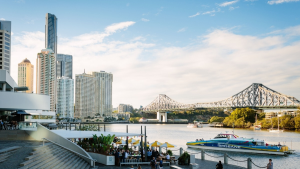 Hello Brisbane!
After two years of enjoying the sights and hospitality of Western Australia our Business Development Specialist, Scott Dumaresq, has made the move back to the Sunshine State.
With Queensland's vast resource industry, the synergies of Sentient's resources based 3D, VR, data visualisation and HMI technology make for a natural fit.
Kitted out with all the latest high-end PC and VR hardware Scott will be working with current and potential clients brainstorm solutions and show off some of the amazing work Sentient has achieved in recent times.
About Scott
Scott has more than a decade of work experience in the mining industry in Queensland, where he has held site based roles as a fixed plant maintenance technician, supervisor and planner.
In addition Scott's ability to animate maintenance activities in the virtual world, together with his exposure to 3D modelling and software development within the Unity engine allows him a unique perspective in this technology space.  With a focus on Plan-It 3D, Sentient's Maintenance Visualisation software, he can advise on how to elevate your shutdown communication and planning to the next level.
Having also been involved in E-Learning, Process Control, VR and Data Visualisation projects over the last two years he can also demonstrate Sentient's work in this area or discuss any of your own requirements.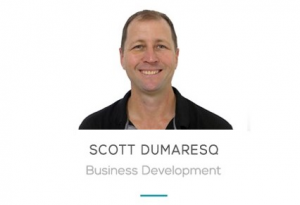 P: 0455 775 537
E: scott.dumaresq@sencom.com.au