THE use of 3D visualisation is set to drastically change the way resources companies do business, and it's a matter of when, not if, the technology is adopted.
Platforms to facilitate 3D visualisation have been around for a long time, but it's only now that new technology, specifically from the gaming sector, is opening more doors for industry. It's now cheaper, easier and faster to create interactive 3D environments which are sophisticated and of high visual quality.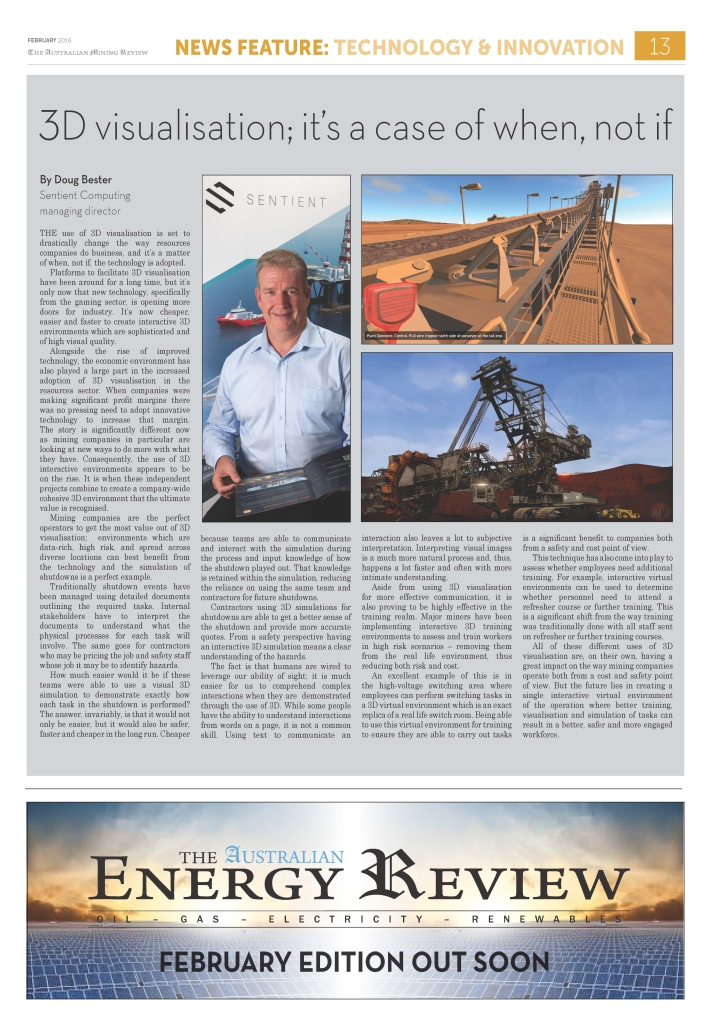 Click on the image above to read the full article….