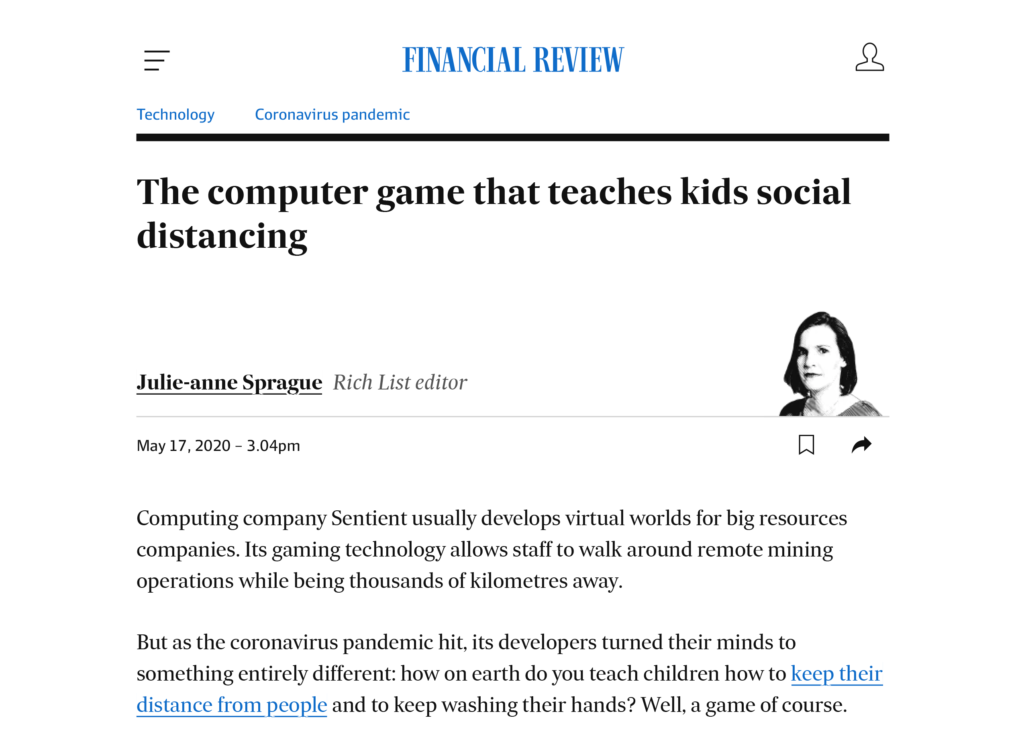 Click image to go to article
We all know that kids love to play games. Tearing them away from screens can be a real battle but sometimes we can leverage that engagement and fun factor into a learning opportunity.
When the virus situation worsened recently, and the Sentient team started working from home we wondered how we could assist in some way using our unique blend of skills and tool sets.
The answer? Make a game!
And so Social Distance Dash was born, with some quick work shopping we decided that a runner style game with decision making, following the governments guidelines on social distancing and good hygiene practises was the way to go.
Work was already underway when the opportunity arose to apply for funding via the NERA (National Energy Resources Australia) COVID-19 Innovation Challenge which supported companies who could offer solutions, services or knowledge that can help manage and mitigate the challenges we face as a result of the COVID-19 outbreak.
Figuring what we were doing fit the bill, we applied and were lucky enough to be successful, helping us continue to improve and polish the game further.